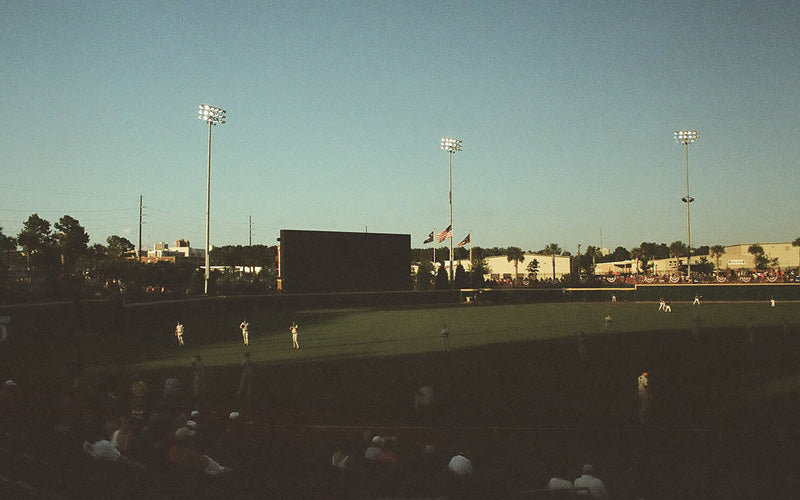 PED's, bad role models, money, cheaters, angry parents…what's not to like about baseball, right?
It seems like every time I turn around there is another story of a professional athlete getting in trouble or a parent going crazy at a youth ballgame. It makes me feel like we have lost a little bit of the heart of baseball when I see these things.
Have we forgotten how and why we fell in love with holding that bat on a summer day, catching the ball as we dive across the freshly cut grass, the smell and sounds of the ballpark, the memories of teammates, cheering on our favorite team? Baseball has come a long way since it was created, but I feel the heart of it remains the same.
Here are 5 reasons why I fell in love with baseball and why I think if you ignore them you will ruin baseball. If you're any sort of fan of baseball, I think you might agree too!
5 REASONS WHY BASEBALL IS GREAT (AND ALWAYS WILL BE)
Why are we playing baseball? What's the end goal? Why do I love this game so much I'll spend the majority of my time, watching, playing and coaching the game?
Here is what I came up with…
1: THE HISTORY:
No one can deny Baseball's rich history. There is something about knowing the history of where something has been that makes us appreciate it that much more. The places, the people, and the effect on American history are what make baseball interesting and make me want to be a part of that.
2: FAMILY/FRIENDS:
For a lot of us, we love baseball because someone in our family introduced us to it. You play catch with your dad out front, mom's watching their kid play, a quick game with your siblings, all meaningful moments that you will always remember and that makes baseball great. But it's more than our immediate family right? It's the parents of your kid's team, it's the fans of your local team. You feel part of a large family. Baseball is great because it's a family affair.
3: LIFE LESSONS:
Don't miss out on the life lessons you can learn and teach through baseball. Take full advantage of the game. Commitment, overcoming failure, learning from success, sportsmanship and on and on. Baseball has rich life lessons anyone can learn and grow from. In fact, there are lessons I try to teach my son that I quickly realize that lesson is really for me too!
4: GIVING BACK:
Going back to the history, baseball has always seemed to give back more than just entertainment. What Jackie Robinson did was more than just playing a game, it helped alter American history. The first pitch President Bush threw out after 9-11 was more than just a game, it gave America hope and unity. MLB has put in place some incredible initiatives to give back. This is what makes baseball great.
5: FUN:
Oh, and don't forget to have fun! The game is just fun and those playing and coaching should always remember that. The game takes focus, don't get me wrong, but when you see kids having fun playing, it elevates the game to a new level. Just watch these guys have fun or these pranks.
YOUR PLACE IN BASEBALL
You may not have played professional baseball or able to impact the world in a major way through baseball, but I believe we all can make an impact, small or big, by keeping these 5 points at the forefront of what we do, whether it's playing, coaching or just watching.
How do you ask? Create lasting memories with your family, gain life lessons that last a lifetime through baseball, or join a family of baseball fans that want to conserve what makes the game great!
Have anything to add to the list? Why do you love baseball? Use #KeepBaseballGreat on social media and let us know!
---