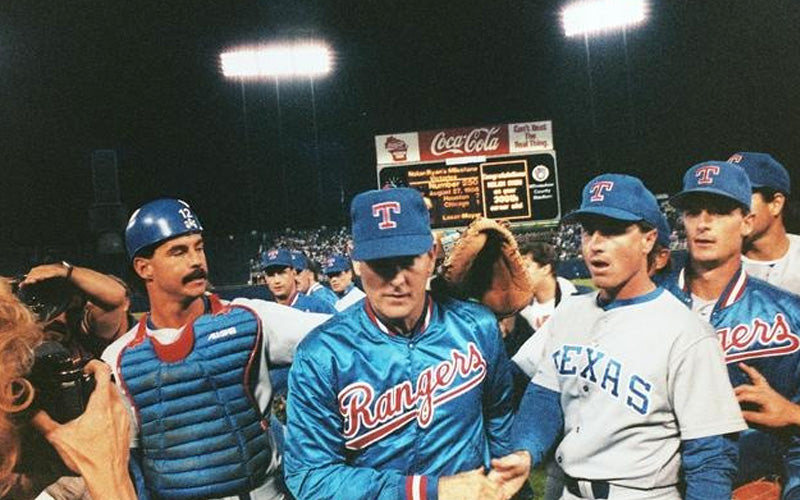 The year was 1990 and Nolan Ryan was going for his 300th career win. I was a young kid deep into baseball cards and playing the game, and I knew the weight this game I was attending had.
Nolan Ryan was one of the best there was for a long time. An 8-time All-Star, 324 wins, 5,714 strikeouts, 7 no-hitters, and a Hall of Famer, needless to say, it was incredible to get to see him pitch. (Side note: if you haven't seen the documentary Fastball yet… you might want to check it out!)
Have you ever been to a big game? Maybe a World Series or a playoff game? Have you ever played or coached in an important game? What do you remember about those times? I would guess you remember the outcome, how you played or how your favorite player played, the atmosphere, or maybe the sounds. But one thing I would say that you will always remember is who you were with and experienced that moment with.
For me, I don't remember much about that game at Arlington Stadium. Nolan Ryan got a no-decision and I remember the huge crowd, but most of all I remember who I went with. My dad, brother, uncle, and cousins were all there for a chance to see Nolan get his 300th. It was family, that I remember most.
I would venture to say that a lot of people's best baseball memories involve their family. We remember our parents teaching us the game, playing in the backyard with our siblings and friends, we remember the teammates we had and spent entire summers with. We see little league teams become one big family. You can also see the impact of family in some of the greatest baseball movies. We see Ray Kinsella from Field of Dreams build a baseball field and it all revolves around family. What about Roy Hobbs from The Natural, who we see getting advice from his dad while playing catch, only to end with Hobbs playing catch with his son. And there is everyone's favorite, The Sandlot. Smalls made some incredible and unforgettable memories with his friends that summer and do you remember how that one ends? Playing catch with his stepdad.
You see, not only can history create value and make baseball great, but who you experience that history with will stick with you forever.
What is your greatest baseball memory with your family or friends? Comment below!
---